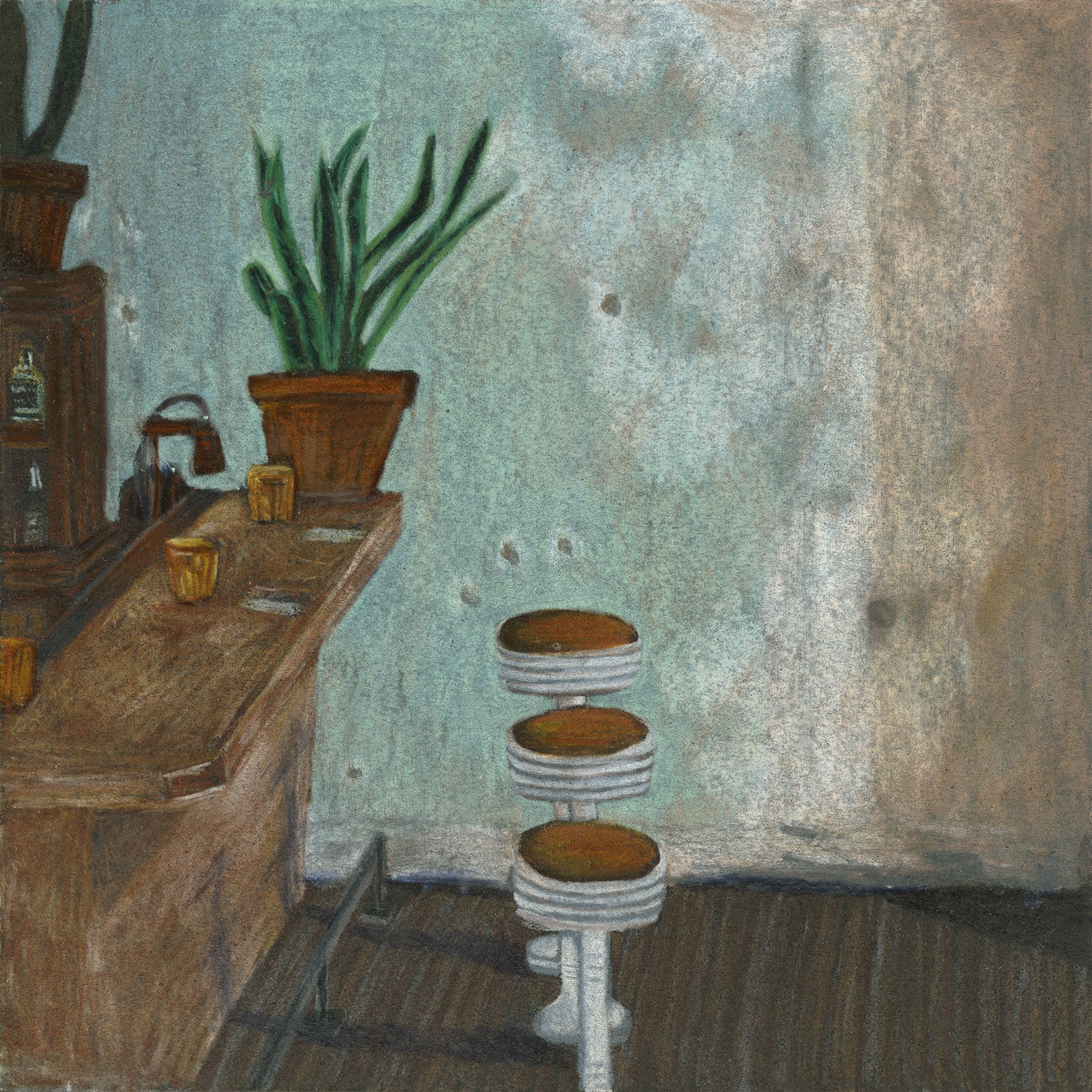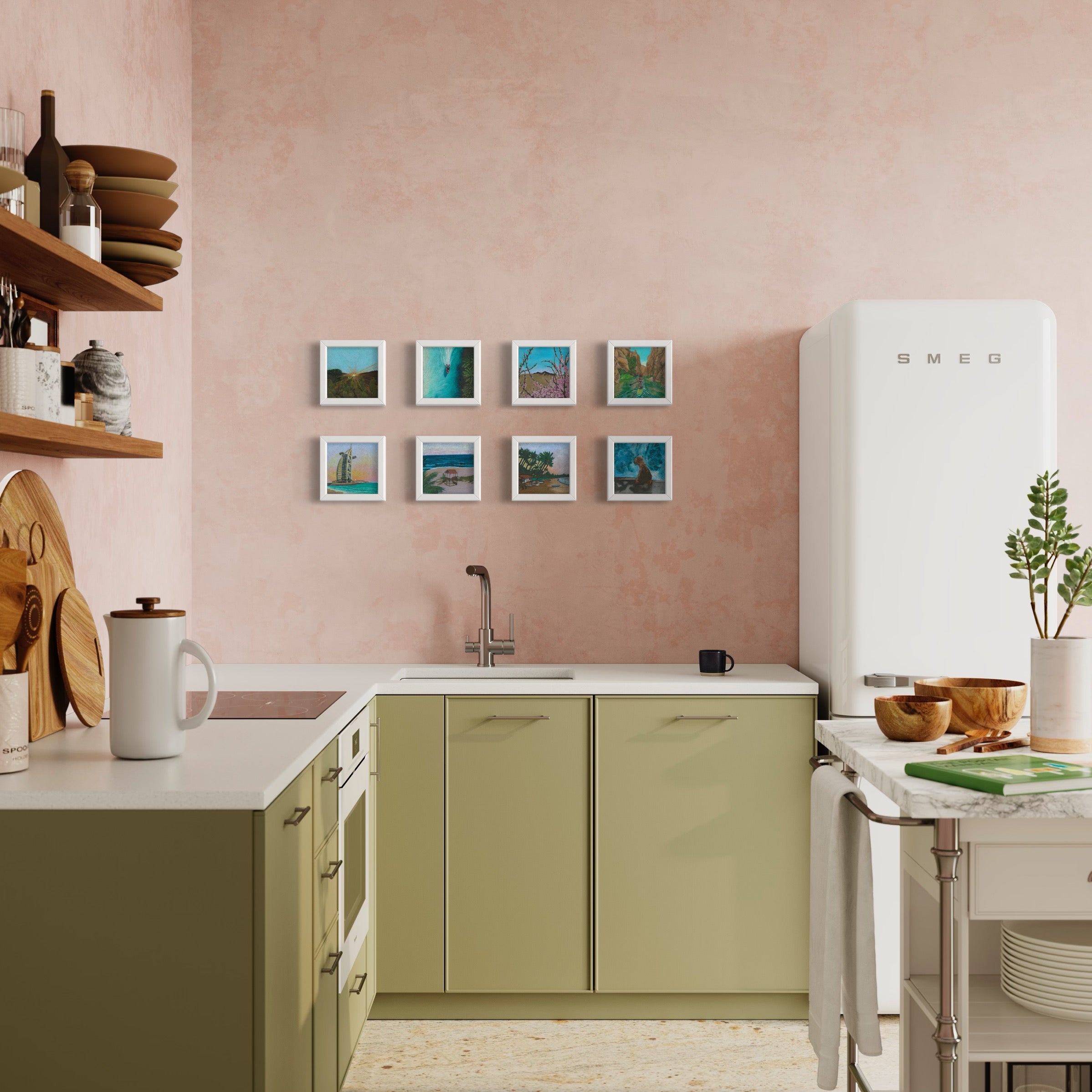 The Blonde Mess at the Airport
Description
Medium & Paper
Print Options
Sometime a while back, I had just landed at the Montreal airport for a layover, as I was on my way from Europe to Vancouver. There was some miscommunication at the border control check, which caused me to spend 50 minutes out of the 1 hour and  20 minutes allotted time I had to catch my next flight. For some reason on this particular flight I had to also pick up my luggage and drop it at the other check in (having flown this route many times before, I had never had to do this extra step).
Knowing I had 30 minutes to do all that, pass security and get to the gate, I obviously started running. I stole a cart to get my luggages, but there was a man who said it's his paid service, so I just shouted behind me "Just run, I'll pay you whatever." We picked up the luggages and started running together towards the drop-off point. There, they wouldn't take my luggage as it was "too late and there was no way I could catch the flight." I told myself  "watch me." And I insisted and insisted, until they let me drop off my luggage. After that, I started running again, paid the man, and got to security. I cut through all the people and found my way to a business security line with two people in front of me only, instead of the hundreds I had just cut in front of. With my stuff now going through security, I hear my name being called the third time and I know how these things work. So I just left everything over there since it seemed to move in slow motion and my thinking, "it's literally going through security how much safer could it be."  I start running, again I know, towards the gate, with no shoes on my feet and nothing on me and I just shout: "I am *Jane Doe* and you have to wait two more minutes for me to get my stuff." Not sure if it was because of my desperation or my crazy face they agreed or what not, but long story short I got my stuff from security, ran back to the gate and got on the plane. As I walked in the hallway, like never before I experienced the traveling walk of shame - when every single passenger had their seat belt on and they all turned towards me, clearly judging and frustrated the plane had to wait for me. And there I walk to my seat, at the very end of the plane I might add, because the universe is funny with these things, with my long hair a complete mess, a leather jacket and a giant fur, and a laptop in my hand. I don't know what it was with me that day but I just really needed to get home to Vancouver and I simply chose not to take no for an answer. And if I am being completely honest I couldn't stop thinking of rolling a j, smoking, and playing James Joint by Rihanna in the comfort of my home. 
Medium: Faber-Castell Polychromos Color Pencil Painting, Caran D-Ache Luminance, and Derwent Lightfast Oil-based Coloured Pencils.

Paper: Strathmore Artist Tiles | 6" x 6" | 15.3 x 15.3 cm | 60 lb. | 160 g/m2 

Original: Includes professionally framed in a white frame, acid free, straight fit, Ultravue 70% glass and acid free backing with a wire backing. Bio, Certificate of Authenticity, and their individual story. 
Size:  6" x 6" | Framed 7 ⅛" SQUARE and ¾" deep
Pre-Order Limited Edition Print to Canvas: I have my artwork professionally scanned locally here in Vancouver, B.C. and printed to canvas using eco-solvent inks with a satin finish, gallery wrapped, and saw hook. Bio, Certificate of Authenticity, and their individual story is also included.
Size: 6 x 6 inches
The Blonde Mess at the Airport
Image Disclaimer: The actual product may vary from the image shown on this page. Every interface, monitor, browser or display will have different variations and capabilities to display textures, colours and finishes and the image should not be relied upon in that regard. We cannot guarantee an exact match between what is illustrated in the image and the true textures, colours and finishes of the actual product.