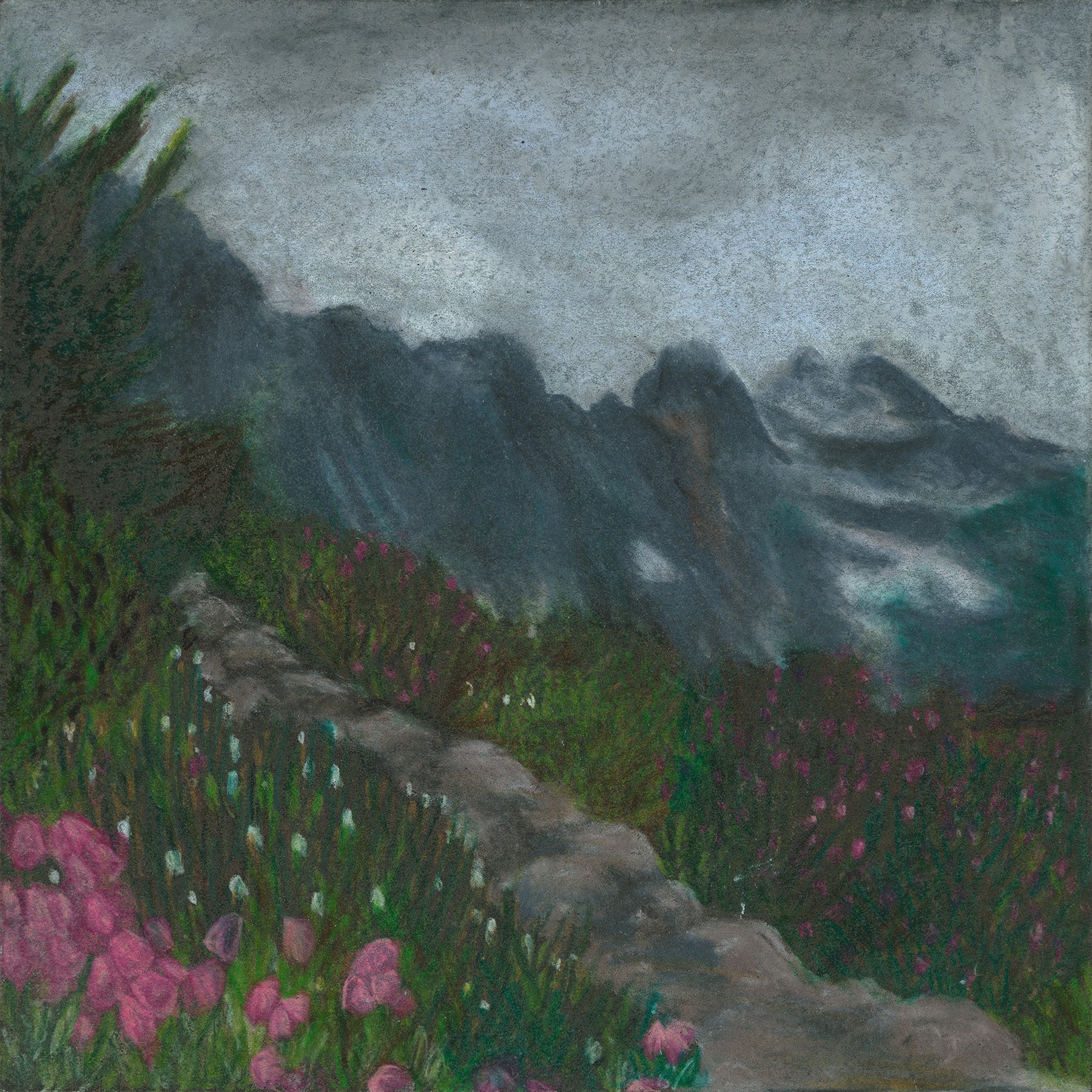 Description
Medium & Paper
Print Options
Reminiscing on my last relationship ending. At the time I was so in shock, but I knew that this time it was for real when you uttered those words. I remember I went into the living room and fell to the ground, letting out a painful cry. I didn't recognize the sounds that came from me, only now I can define them as a broken heart. The minutes that led into the following day were all I needed. I collected myself, organized my brain for what needed to come next, and pushed my heart down to the pits of my soul. I didn't tell people for weeks, including my family as they were going through an incredibly hard time and the last thing I wanted was to be a burden. Having to explain how I felt… I could barely grasp myself. Later on, I came up with visiting every spot, vacation, outing we had done together and to redo them with my friends. I rewrote the memories of our past until they became all new ones erasing you from my mind. I only have a couple more to visit. Perhaps then you'll be nothing but a stranger I used to know. I'm not sure how I feel about love anymore. I used to be such a hopeless romantic, buried underneath my hard exterior. I often wonder... Were we two perfect souls who met at the wrong time? Were we to meet now, further along, or in our healed hearts… What magic could we have made? What memories lay beneath the energy fields? Would what we defined as love back then, finally blossom into what love actually is? I am destined to find love but our love was not destined to last in this frequency. I release you.
Medium: Faber-Castell Polychromos Color Pencil Painting, Caran D-Ache Luminance, and Derwent Lightfast Oil-based Coloured Pencils.

Paper: Strathmore Artist Tiles | 6" x 6" | 15.3 x 15.3 cm | 60 lb. | 160 g/m2 

Original: Includes professionally framed in a white frame, acid free, straight fit, Ultravue 70% glass and acid free backing with a wire backing. Bio, Certificate of Authenticity, and their individual story. 
Size:  6" x 6" | Framed 7 ⅛" SQUARE and ¾" deep
Pre-Order Limited Edition Print to Canvas: I have my artwork professionally scanned locally here in Vancouver, B.C. and printed to canvas using eco-solvent inks with a satin finish, gallery wrapped, and saw hook. Bio, Certificate of Authenticity, and their individual story is also included.
Size: 6 x 6 inches
Image Disclaimer: The actual product may vary from the image shown on this page. Every interface, monitor, browser or display will have different variations and capabilities to display textures, colours and finishes and the image should not be relied upon in that regard. We cannot guarantee an exact match between what is illustrated in the image and the true textures, colours and finishes of the actual product.