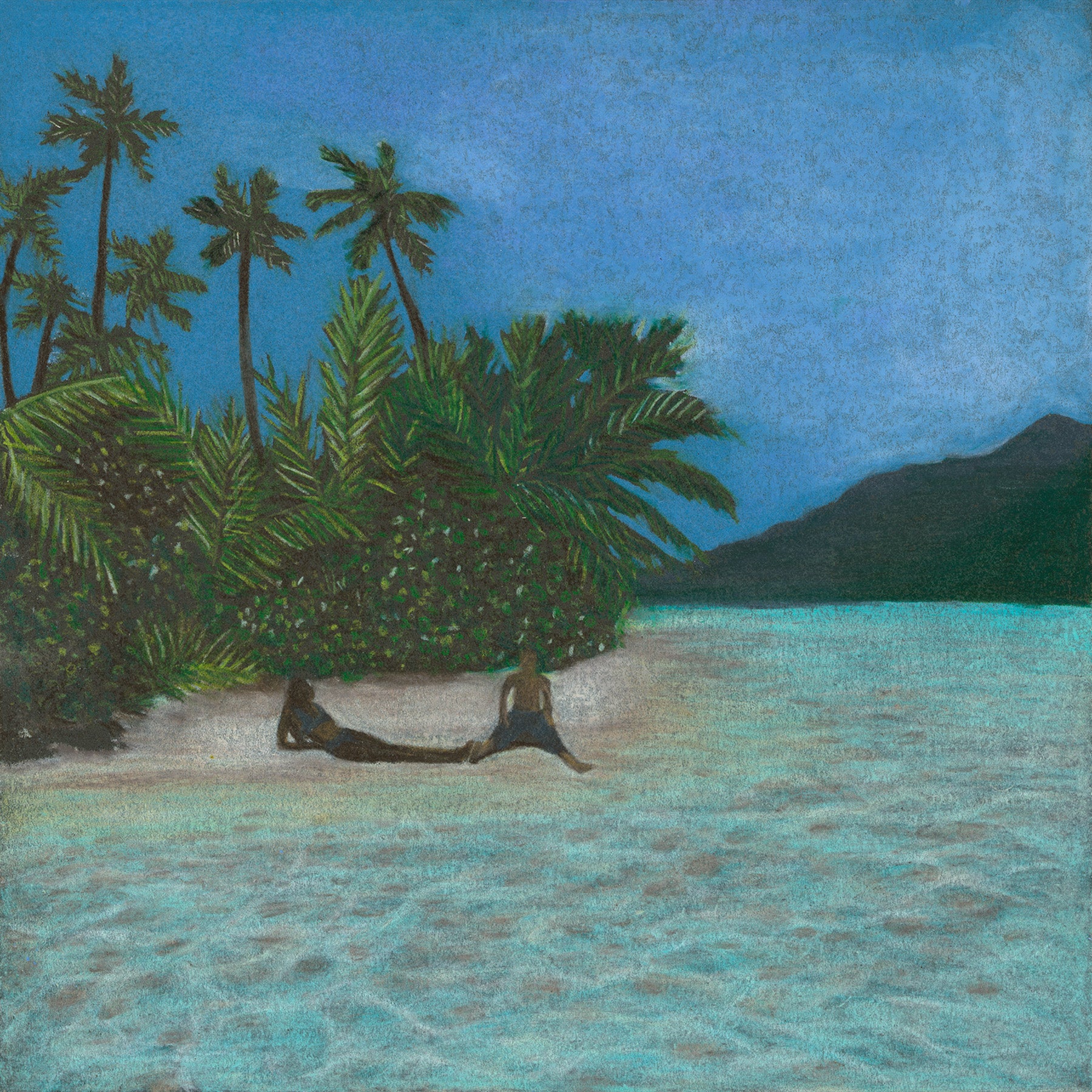 Description
Medium & Paper
Print Options
You take me on adventures and unlock parts of my soul that I wanted to keep secret. You reach inside and make it safe for me to share the hidden depths of me. It's scary. So scary that I feel empowered because you take me out of my comfort zone and challenge me on levels I never knew existed. 
And I support you with all that I am. Unconditionally, hold you in my heart and help you heal in ways you hadn't realized you needed. Dimensions are unlocked as we fight for this love, because life is messy, yet together we are safe. I feel the growing pains as we evolve, gaining wings of freedom. You show me a life that I was hiding from and you guide me to my divine light. And I show you a love that you've never felt before, touching your soul with infinite affection. As we lay, skin to skin, our souls dance to a sacred rhythm that liberates us.
Medium: Faber-Castell Polychromos Color Pencil Painting, Caran D-Ache Luminance, and Derwent Lightfast Oil-based Coloured Pencils.

Paper: Strathmore Artist Tiles | 6" x 6" | 15.3 x 15.3 cm | 60 lb. | 160 g/m2 

Original: Includes professionally framed in a white frame, acid free, straight fit, Ultravue 70% glass and acid free backing with a wire backing. Bio, Certificate of Authenticity, and their individual story. 
Size:  6" x 6" | Framed 7 ⅛" SQUARE and ¾" deep
Pre-Order Limited Edition Print to Canvas: I have my artwork professionally scanned locally here in Vancouver, B.C. and printed to canvas using eco-solvent inks with a satin finish, gallery wrapped, and saw hook. Bio, Certificate of Authenticity, and their individual story is also included.
Size: 6 x 6 inches
Image Disclaimer: The actual product may vary from the image shown on this page. Every interface, monitor, browser or display will have different variations and capabilities to display textures, colours and finishes and the image should not be relied upon in that regard. We cannot guarantee an exact match between what is illustrated in the image and the true textures, colours and finishes of the actual product.