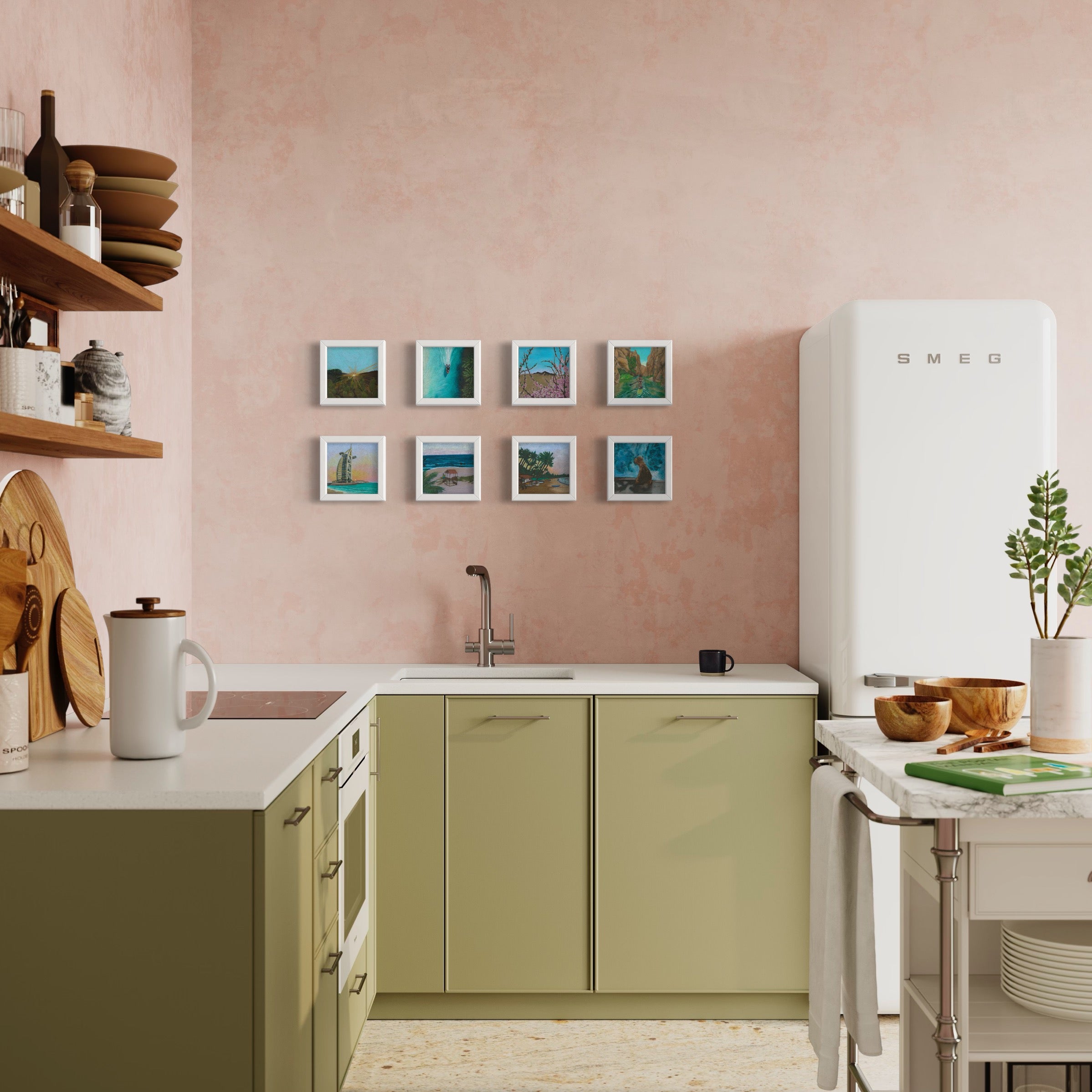 Description
Medium & Paper
Print Options
A volunteer is someone who intentionally and willingly provides a service without benefit to themself but has an impact on another person's life or community. Volunteering allows me to connect with other people, it gives me an opportunity to support, uplift, provide dignity and empower others to have some control over their lives. When those interactions happen, it allows me the privilege to learn about some of their stories as I walk alongside them.
My first experience with volunteering was 40 years ago providing eyecare services in a very rural community of South Africa. I became aware of the extreme poverty in my own country. The absolute joy on people's faces from restored sight left a marked impression that has always stayed with me. Opportunities to make a difference do not just happen internationally, but if you just watch and listen, they are all around you. My volunteer work takes place in my hometown, the surrounding communities, within my province and internationally.
Providing someone with new eyeglasses who has lost everything they own as a result of a house fire or typhoon; finding glasses for a student teacher who studies from a book held two inches from his nose because he is profoundly nearsighted, and has no access to glasses; providing a local service in a rural village where transport is challenging; these are some of the opportunities where I have had the satisfaction of improving a person's life. I am inspired everyday by others who reach out to marginalized groups of people, giving hope, dignity, showing compassion and care and allowing someone to feel that they are of value.
Medium: Faber-Castell Polychromos Color Pencil Painting, Caran D-Ache Luminance, and Derwent Lightfast Oil-based Coloured Pencils.

Paper: Strathmore Artist Tiles | 6" x 6" | 15.3 x 15.3 cm | 60 lb. | 160 g/m2 

Original: Includes professionally framed in a white frame, acid free, straight fit, Ultravue 70% glass and acid free backing with a wire backing. Bio, Certificate of Authenticity, and their individual story. 
Size:  6" x 6" | Framed 7 ⅛" SQUARE and ¾" deep
Pre-Order Limited Edition Print to Canvas: I have my artwork professionally scanned locally here in Vancouver, B.C. and printed to canvas using eco-solvent inks with a satin finish, gallery wrapped, and saw hook. Bio, Certificate of Authenticity, and their individual story is also included.
Size: 6 x 6 inches
Image Disclaimer: The actual product may vary from the image shown on this page. Every interface, monitor, browser or display will have different variations and capabilities to display textures, colours and finishes and the image should not be relied upon in that regard. We cannot guarantee an exact match between what is illustrated in the image and the true textures, colours and finishes of the actual product.