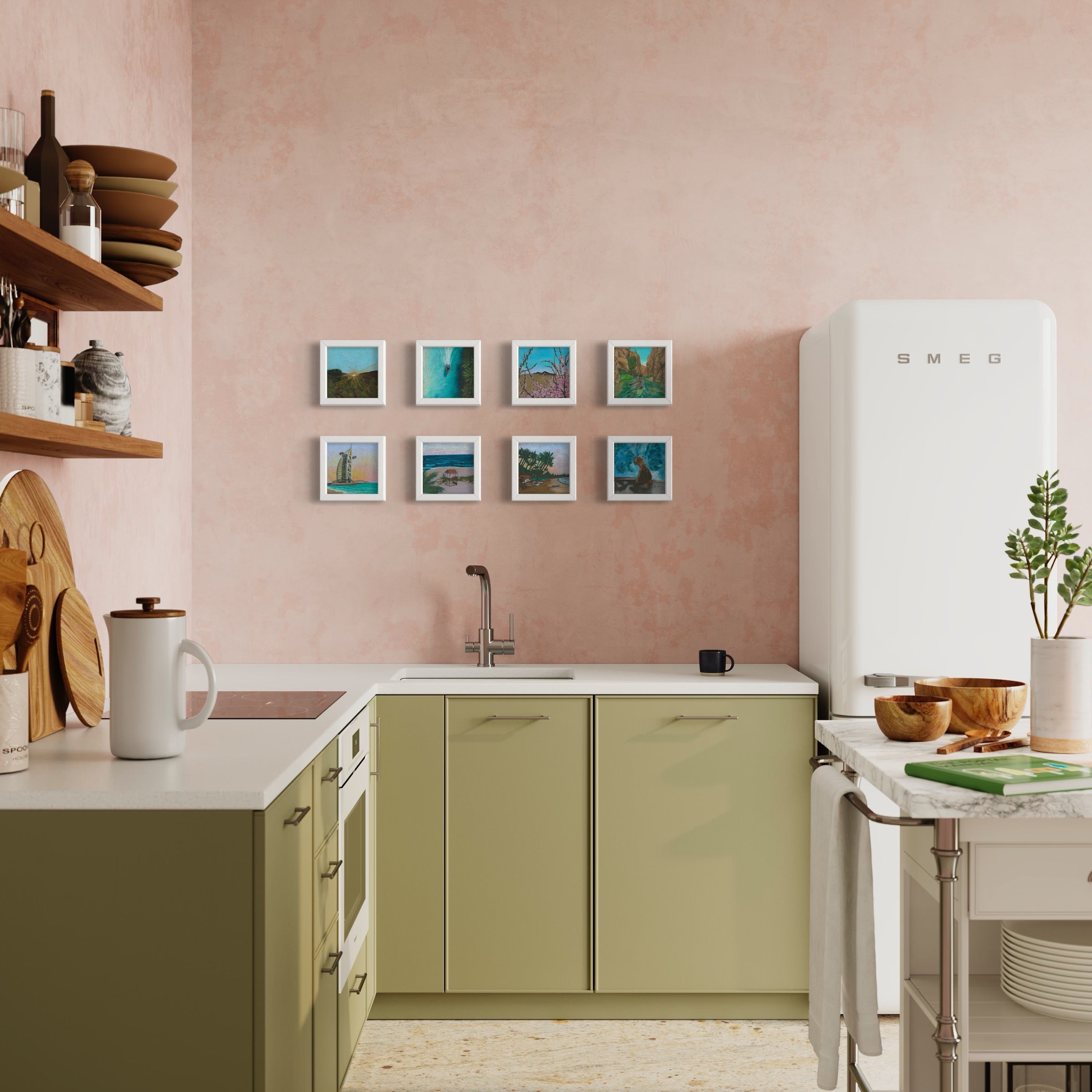 Description
Medium & Paper
Print Options
I've been an introvert since as far back as I can remember. All my life, I've been torn between my natural human desire to connect with others and my innate need for pure solitude. I usually prefer to hide from the world and keep to myself, but a small part of me still craves chaos and spontaneity. I've been seeking a balance between these two sides of myself since I was a child.
The first time I stepped on stage as a DJ and felt the energy of a crowd of people dancing to my music, I finally had such tangible feelings of both complete chaos and total control in unison. Control over the energy in the room and the mood of the evening, mixed with the contrasting feeling of the utter chaos of a club environment, the flashing lights, and my own inner critic. Stepping out of my comfort zone and onto a stage has been one of the most daunting, yet rewarding journeys I have ever faced. I am able to please these two contradictory sides of myself within the flow-state of mixing music, and connect with people in a way that I am comfortable with. The music speaks for me.
Medium: Faber-Castell Polychromos Color Pencil Painting, Caran D-Ache Luminance, and Derwent Lightfast Oil-based Coloured Pencils.

Paper: Strathmore Artist Tiles | 6" x 6" | 15.3 x 15.3 cm | 60 lb. | 160 g/m2 

Original: Includes professionally framed in a white frame, acid free, straight fit, Ultravue 70% glass and acid free backing with a wire backing. Bio, Certificate of Authenticity, and their individual story. 
Size:  6" x 6" | Framed 7 ⅛" SQUARE and ¾" deep
Pre-Order Limited Edition Print to Canvas: I have my artwork professionally scanned locally here in Vancouver, B.C. and printed to canvas using eco-solvent inks with a satin finish, gallery wrapped, and saw hook. Bio, Certificate of Authenticity, and their individual story is also included.
Size: 6 x 6 inches
Image Disclaimer: The actual product may vary from the image shown on this page. Every interface, monitor, browser or display will have different variations and capabilities to display textures, colours and finishes and the image should not be relied upon in that regard. We cannot guarantee an exact match between what is illustrated in the image and the true textures, colours and finishes of the actual product.