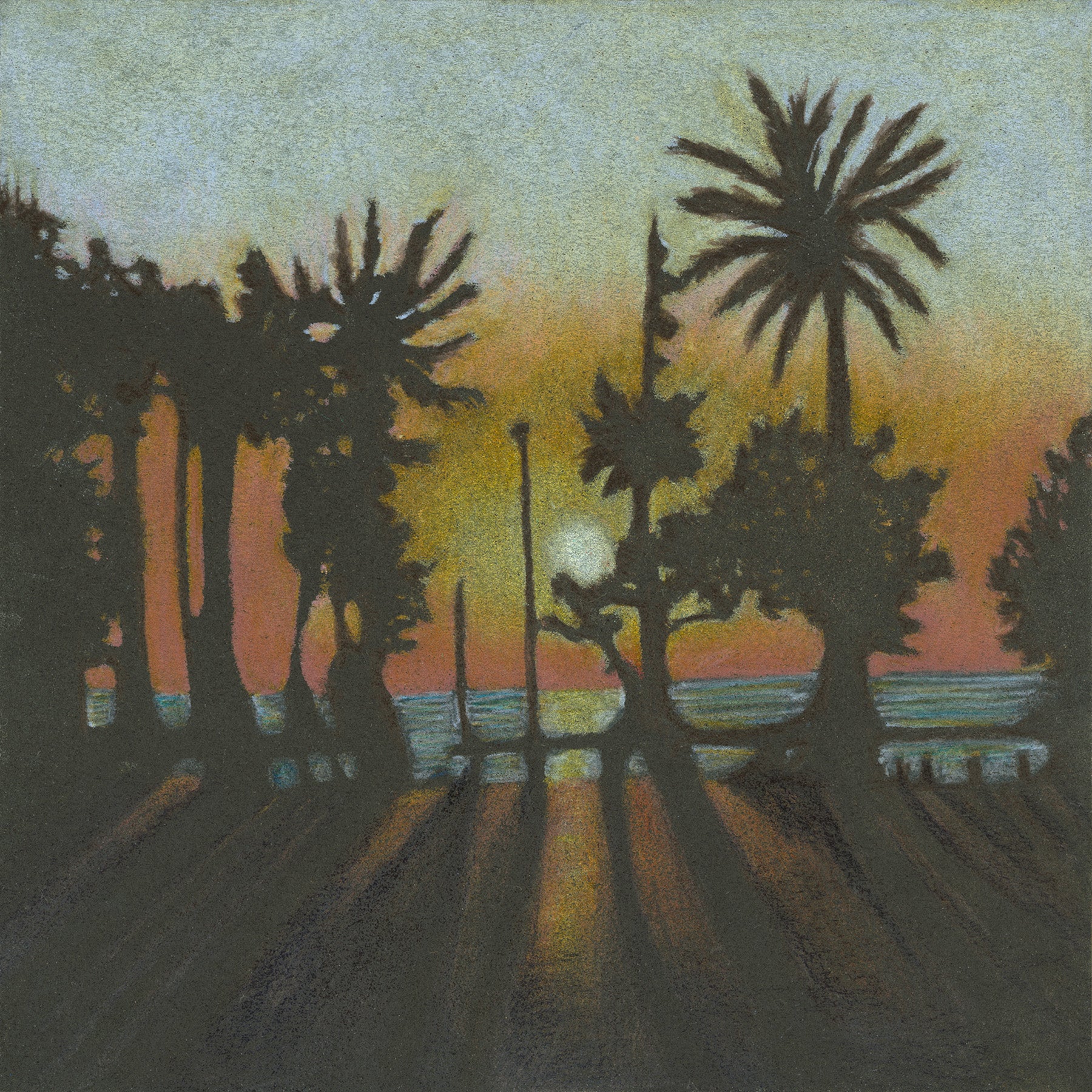 Description
Medium & Paper
Print Options
We met during my second year in college. Just a girl from the North and an island boy from the South with nothing in common but their love for languages and their desire to get the hell out of the place we called home. We lived in the same building and studied the same thing, and somehow managed to never run into each other until a year in. When we met, we just clicked. What started as a one night stand turned into countless nights talking about life, smoking weed and analyzing the rhyme in our favourite rapper's songs. Those nights quickly turned into afternoons when he would wait for me to finish class and show me the last thing he had drawn or the last song he had discovered. Our chemistry was crazy, but it was never about that. He inspired me so much. I've never had such intellectual connection with anybody, it was truly insane. We could talk for hours of things I haven't talked about ever since.
We had been seeing each other, on and off; for three years, when I finally decided to move away. We both had other relationships, went on exchange and somehow managed to finish our degrees during that time. That summer he called me on my birthday and he sounded different, it felt different. I remember thinking: "Oh fuck, not right now." I went to see him before I left. He asked me if we should sleep together one last time. I said no. It didn't make sense, we didn't make sense. I don't think I loved him, or maybe I did, it doesn't matter now. I saw a picture of him recently, he got rid of the dreadlocks. I guess my hair is not red anymore either. Anyways, I live in a different country now. I made it out. I wonder if he did too.
Medium: Faber-Castell Polychromos Color Pencil Painting, Caran D-Ache Luminance, and Derwent Lightfast Oil-based Coloured Pencils.

Paper: Strathmore Artist Tiles | 6" x 6" | 15.3 x 15.3 cm | 60 lb. | 160 g/m2 

Original: Includes professionally framed in a white frame, acid free, straight fit, Ultravue 70% glass and acid free backing with a wire backing. Bio, Certificate of Authenticity, and their individual story. 
Size:  6" x 6" | Framed 7 ⅛" SQUARE and ¾" deep
Pre-Order Limited Edition Print to Canvas: I have my artwork professionally scanned locally here in Vancouver, B.C. and printed to canvas using eco-solvent inks with a satin finish, gallery wrapped, and saw hook. Bio, Certificate of Authenticity, and their individual story is also included.
Size: 6 x 6 inches
Image Disclaimer: The actual product may vary from the image shown on this page. Every interface, monitor, browser or display will have different variations and capabilities to display textures, colours and finishes and the image should not be relied upon in that regard. We cannot guarantee an exact match between what is illustrated in the image and the true textures, colours and finishes of the actual product.