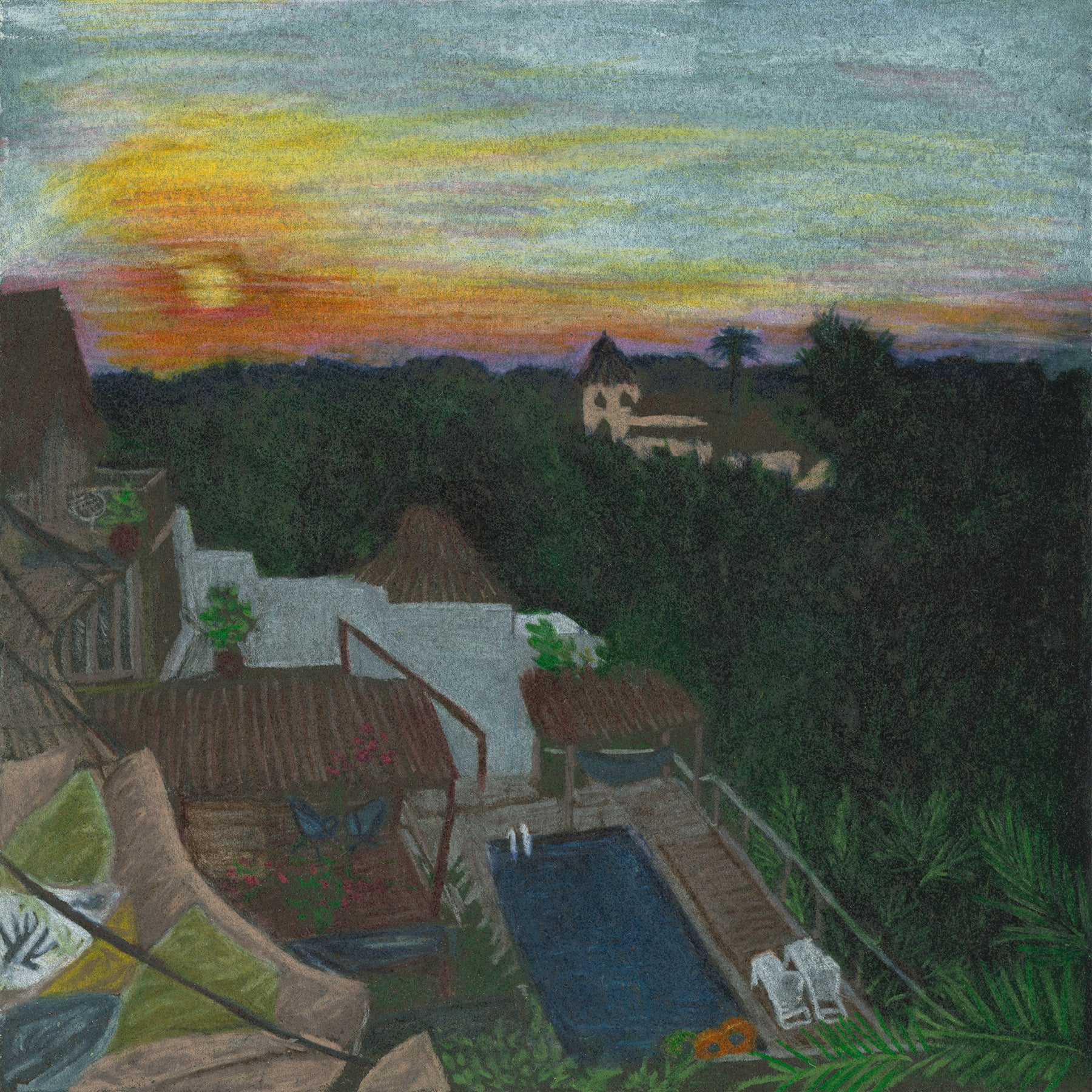 Description
Medium & Paper
Print Options
It was sweltering as we got off the tarmac in Puerto Vallarta. The familiar smell of foreign lands filled my senses. I took a deep breath and took it all in. It had been wild since I had been able to escape the mundane routine of the grind. It was definitely starting to get to me. Now I felt a sudden sense of relief. A free man. Pick up the rental car and start driving towards Sayulita. We make it to our hotel and drop off our stuff. Hit the town and immediately make a beeline towards the Al Pastor taco stand I spotted when we first arrived. A few tacos and beers later, I'm a happy camper. Land on the beautiful beach. It's a lazy day. The surfers are going at it. The tide looks low though. A man sells me a cool Frida Kahlo bracelet. I proceed to fall asleep on the beach. Good dreams only.
Medium: Faber-Castell Polychromos Color Pencil Painting, Caran D-Ache Luminance, and Derwent Lightfast Oil-based Coloured Pencils.

Paper: Strathmore Artist Tiles | 6" x 6" | 15.3 x 15.3 cm | 60 lb. | 160 g/m2 

Original: Includes professionally framed in a white frame, acid free, straight fit, Ultravue 70% glass and acid free backing with a wire backing. Bio, Certificate of Authenticity, and their individual story. 
Size:  6" x 6" | Framed 7 ⅛" SQUARE and ¾" deep
Pre-Order Limited Edition Print to Canvas: I have my artwork professionally scanned locally here in Vancouver, B.C. and printed to canvas using eco-solvent inks with a satin finish, gallery wrapped, and saw hook. Bio, Certificate of Authenticity, and their individual story is also included.
Size: 6 x 6 inches
Image Disclaimer: The actual product may vary from the image shown on this page. Every interface, monitor, browser or display will have different variations and capabilities to display textures, colours and finishes and the image should not be relied upon in that regard. We cannot guarantee an exact match between what is illustrated in the image and the true textures, colours and finishes of the actual product.