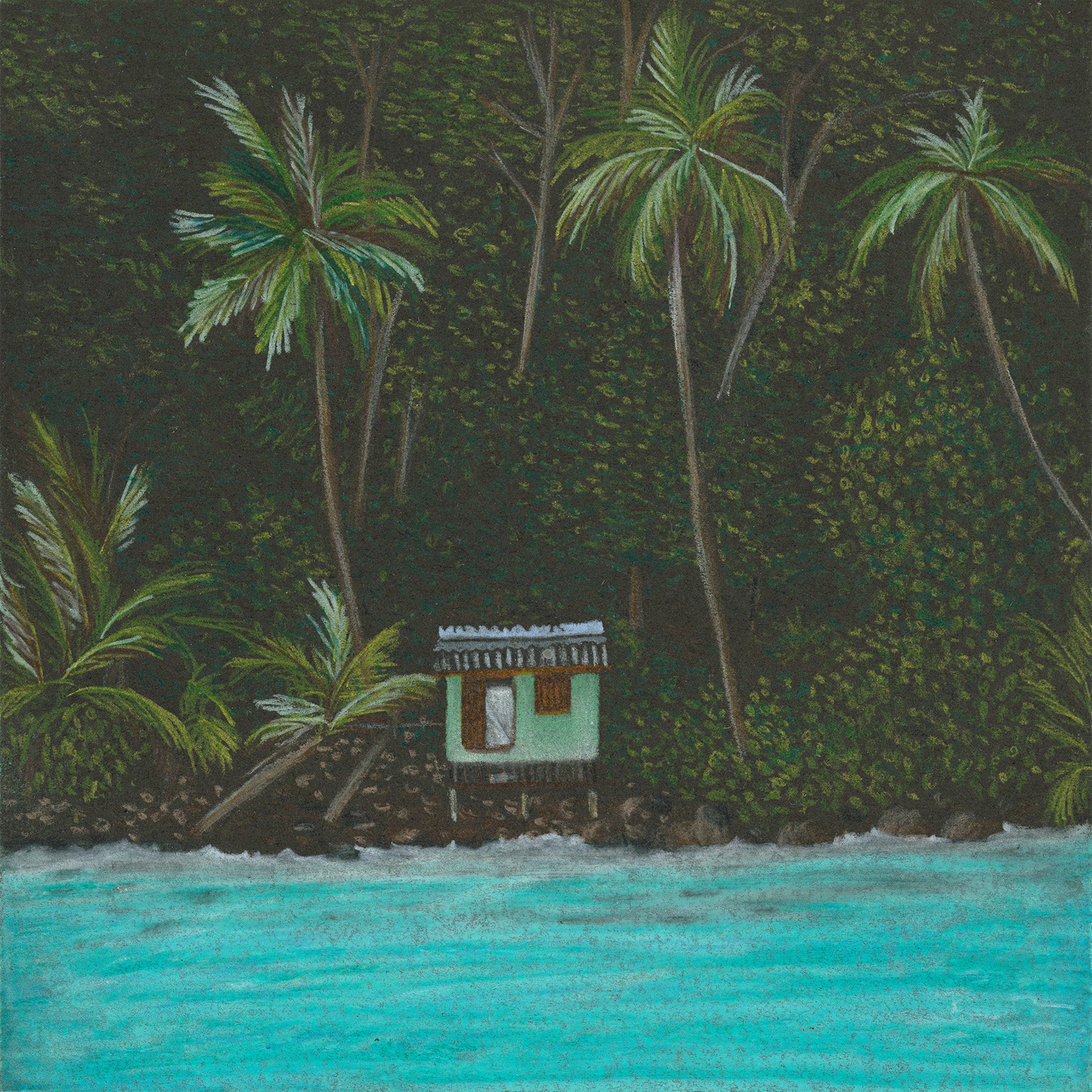 Description
Medium & Paper
Print Options
In 1975, at the age of 25, I had to leave my country of Laos as it had been taken over by the Communists and it was unsafe to stay there. I escaped at night with my cousin, by swimming across the Mekong River over to Thailand. It was very dangerous and some people who attempted this escape were shot while swimming across. As soon as I arrived, I was taken by police and kept in jail for three days. I was then transferred to the refugee camp and lived there for 5 years. The number of people grew from 40,000 to 100,000. We were fed soup by the United Nations, which was mostly water with a few vegetables and some rice. Our accommodations consisted of a 3 meter by 3 meter room for 10 people. No blankets, no pillows. A wire fence was all around. In 1981, this camp was closed and was moved inland 200 kms away because they didn't want any more people crossing over from Laos to Thailand. In this second camp, I did volunteer work for the United Nations. Because of this and also because I spoke 4 languages, I was approached to be interviewed and had an opportunity to be sponsored and to be resettled in Canada. By this time, I had been living in the refugee camps for 16 years. I met my beautiful wife in the second camp and when we left we had an 8 year old son and a newborn baby boy. On November 5th, 1991, I arrived in Canada with my family and to this day I celebrate our life of freedom and plenty here for the past 32 years. It is a beautiful gift that we have been able to return four times and visit our families who still live there.
Medium: Faber-Castell Polychromos Color Pencil Painting, Caran D-Ache Luminance, and Derwent Lightfast Oil-based Coloured Pencils.

Paper: Strathmore Artist Tiles | 6" x 6" | 15.3 x 15.3 cm | 60 lb. | 160 g/m2 

Original: Includes professionally framed in a white frame, acid free, straight fit, Ultravue 70% glass and acid free backing with a wire backing. Bio, Certificate of Authenticity, and their individual story. 
Size:  6" x 6" | Framed 7 ⅛" SQUARE and ¾" deep
Pre-Order Limited Edition Print to Canvas: I have my artwork professionally scanned locally here in Vancouver, B.C. and printed to canvas using eco-solvent inks with a satin finish, gallery wrapped, and saw hook. Bio, Certificate of Authenticity, and their individual story is also included.
Size: 6 x 6 inches
Image Disclaimer: The actual product may vary from the image shown on this page. Every interface, monitor, browser or display will have different variations and capabilities to display textures, colours and finishes and the image should not be relied upon in that regard. We cannot guarantee an exact match between what is illustrated in the image and the true textures, colours and finishes of the actual product.