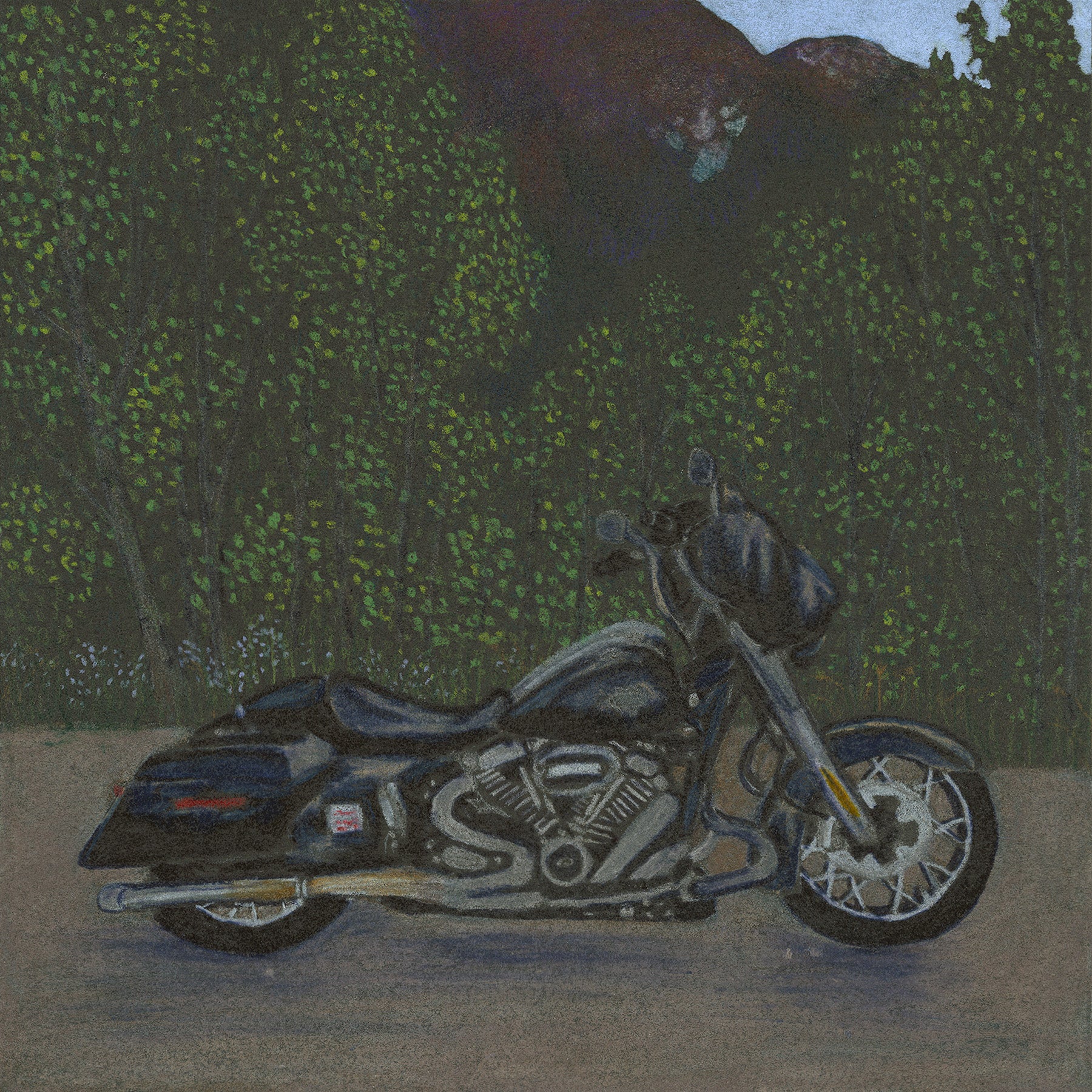 Description
Medium & Paper
Print Options
This photo was taken after my last long distance ride with my brothers. During the trip we covered some rough roads, narrow mountain curves, wind and rain. However, no road is too long when you have good company. It's always good to know that if something were to go wrong you've got your brothers to watch your back, as you do for them. These rides have become a source of pure happiness for me as each ride takes me to new places meeting bikers from all over Canada with one common thread, their love for freedom on two wheels.
"When you are a member of an organization, life isn't only about you. As part of a circle of people who depend on one another, you watch one another's back and remain loyal to the concept of brotherhood."
Medium: Faber-Castell Polychromos Color Pencil Painting, Caran D-Ache Luminance, and Derwent Lightfast Oil-based Coloured Pencils.

Paper: Strathmore Artist Tiles | 6" x 6" | 15.3 x 15.3 cm | 60 lb. | 160 g/m2 

Original: Includes professionally framed in a white frame, acid free, straight fit, Ultravue 70% glass and acid free backing with a wire backing. Bio, Certificate of Authenticity, and their individual story. 
Size:  6" x 6" | Framed 7 ⅛" SQUARE and ¾" deep
Pre-Order Limited Edition Print to Canvas: I have my artwork professionally scanned locally here in Vancouver, B.C. and printed to canvas using eco-solvent inks with a satin finish, gallery wrapped, and saw hook. Bio, Certificate of Authenticity, and their individual story is also included.
Size: 6 x 6 inches
Image Disclaimer: The actual product may vary from the image shown on this page. Every interface, monitor, browser or display will have different variations and capabilities to display textures, colours and finishes and the image should not be relied upon in that regard. We cannot guarantee an exact match between what is illustrated in the image and the true textures, colours and finishes of the actual product.