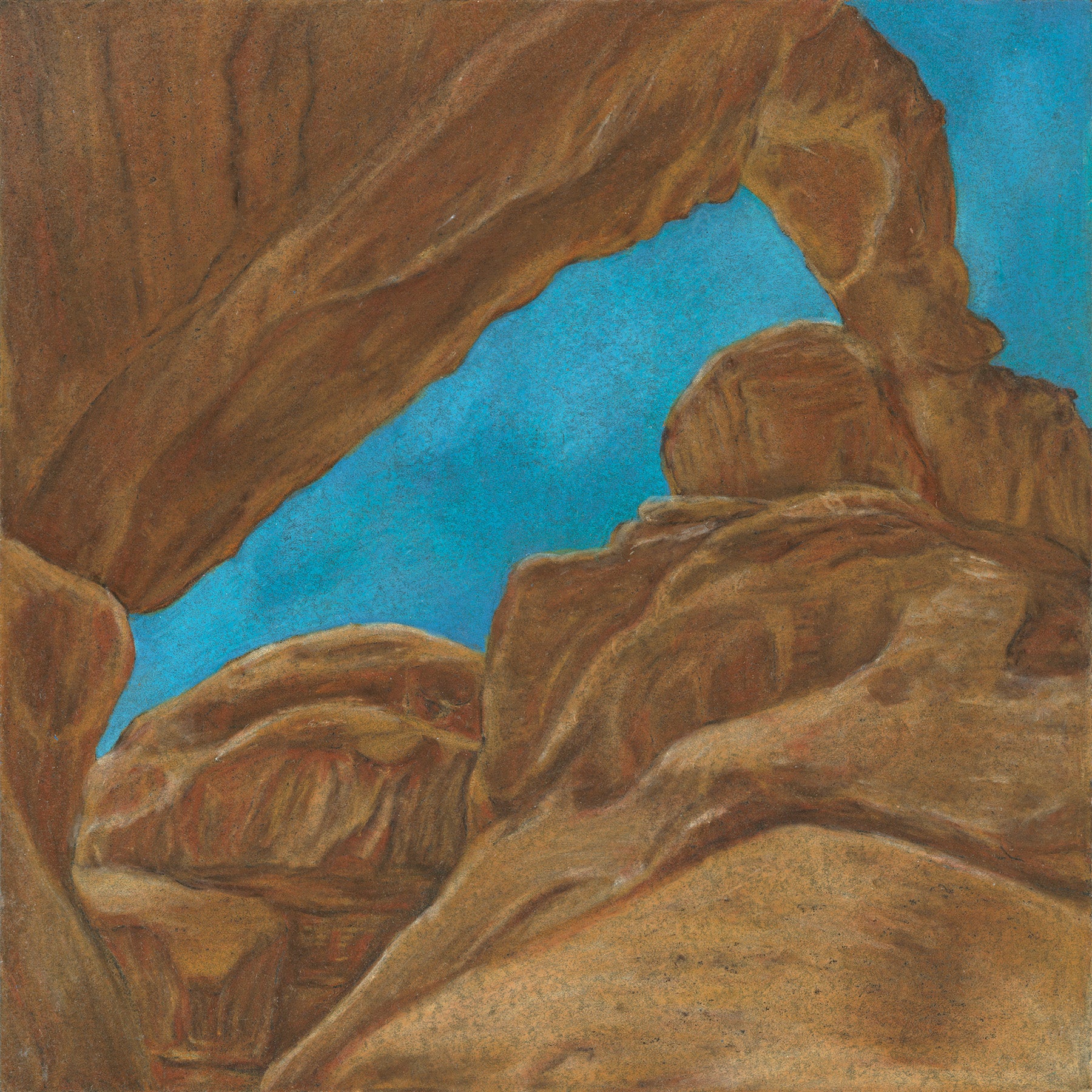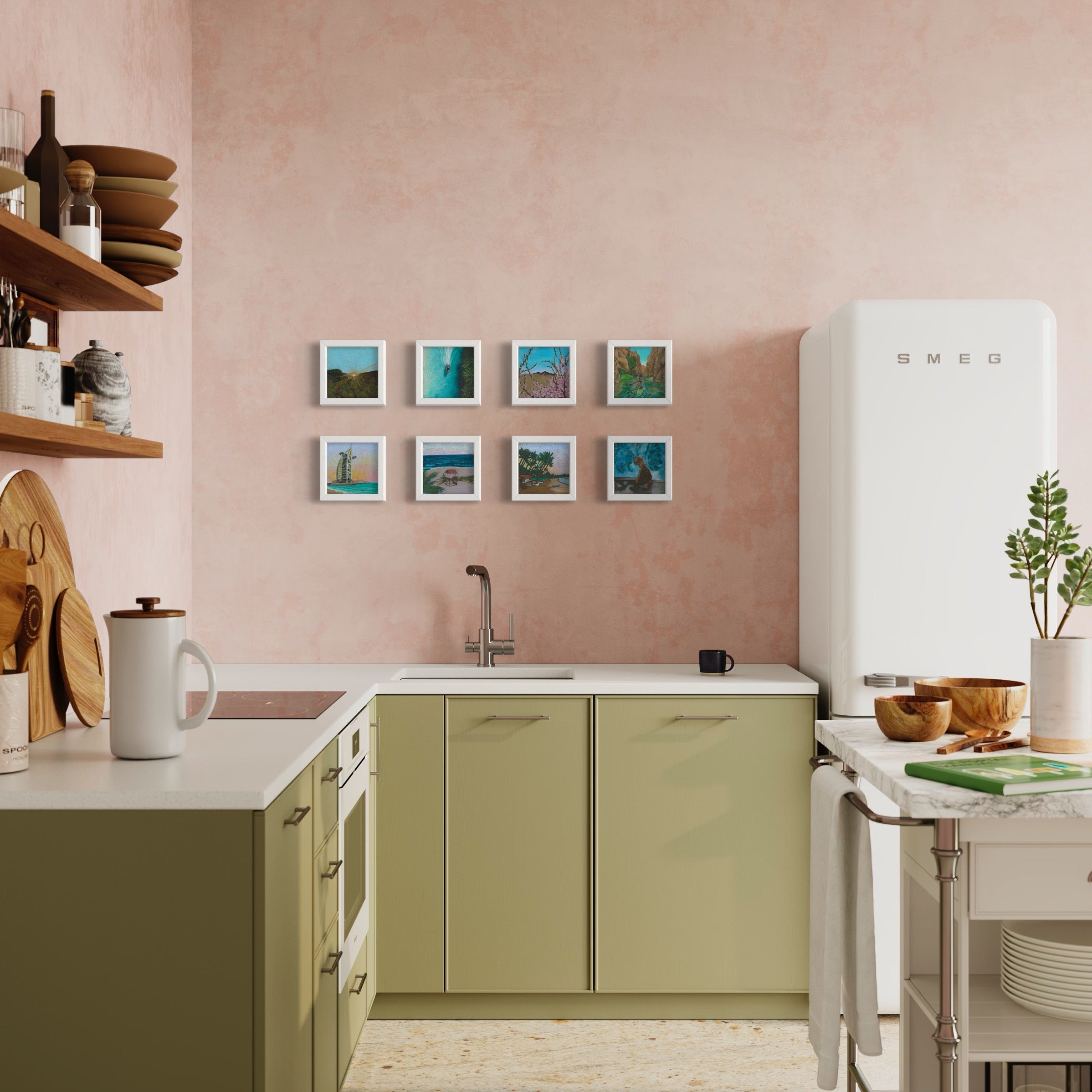 Description
Medium & Paper
Print Options
I'm walking on another planet. I feel extremely intoxicated with all my emotions coming forth... The air feels wiser here, the land filled with ancient knowledge. I visited here so many times in my dreams, perhaps in past lives, and now I found myself walking in the very sand and looking up at the rock formations. Stars covered the night sky and everyone from the accommodations in the desert would meet together for dinner every night. How can one feel so connected to a place and yet it be their first time setting foot in the country. 
All my words completely forgotten and an overwhelmingly sense of insignificance set in as I walked through Petra. I love the feeling of being only a small part in the grandness of the existence of humankind. So many questions, so much energy in this place. Beauty doesn't begin to describe it. I must go back. The people. The food. I want to meditate beneath the stars and connect to this energy. Jordan, you stole my heart and captivated my being.
Medium: Faber-Castell Polychromos Color Pencil Painting, Caran D-Ache Luminance, and Derwent Lightfast Oil-based Coloured Pencils.

Paper: Strathmore Artist Tiles | 6" x 6" | 15.3 x 15.3 cm | 60 lb. | 160 g/m2 

Original: Includes professionally framed in a white frame, acid free, straight fit, Ultravue 70% glass and acid free backing with a wire backing. Bio, Certificate of Authenticity, and their individual story. 
Size:  6" x 6" | Framed 7 ⅛" SQUARE and ¾" deep
Pre-Order Limited Edition Print to Canvas: I have my artwork professionally scanned locally here in Vancouver, B.C. and printed to canvas using eco-solvent inks with a satin finish, gallery wrapped, and saw hook. Bio, Certificate of Authenticity, and their individual story is also included.
Size: 6 x 6 inches
Image Disclaimer: The actual product may vary from the image shown on this page. Every interface, monitor, browser or display will have different variations and capabilities to display textures, colours and finishes and the image should not be relied upon in that regard. We cannot guarantee an exact match between what is illustrated in the image and the true textures, colours and finishes of the actual product.