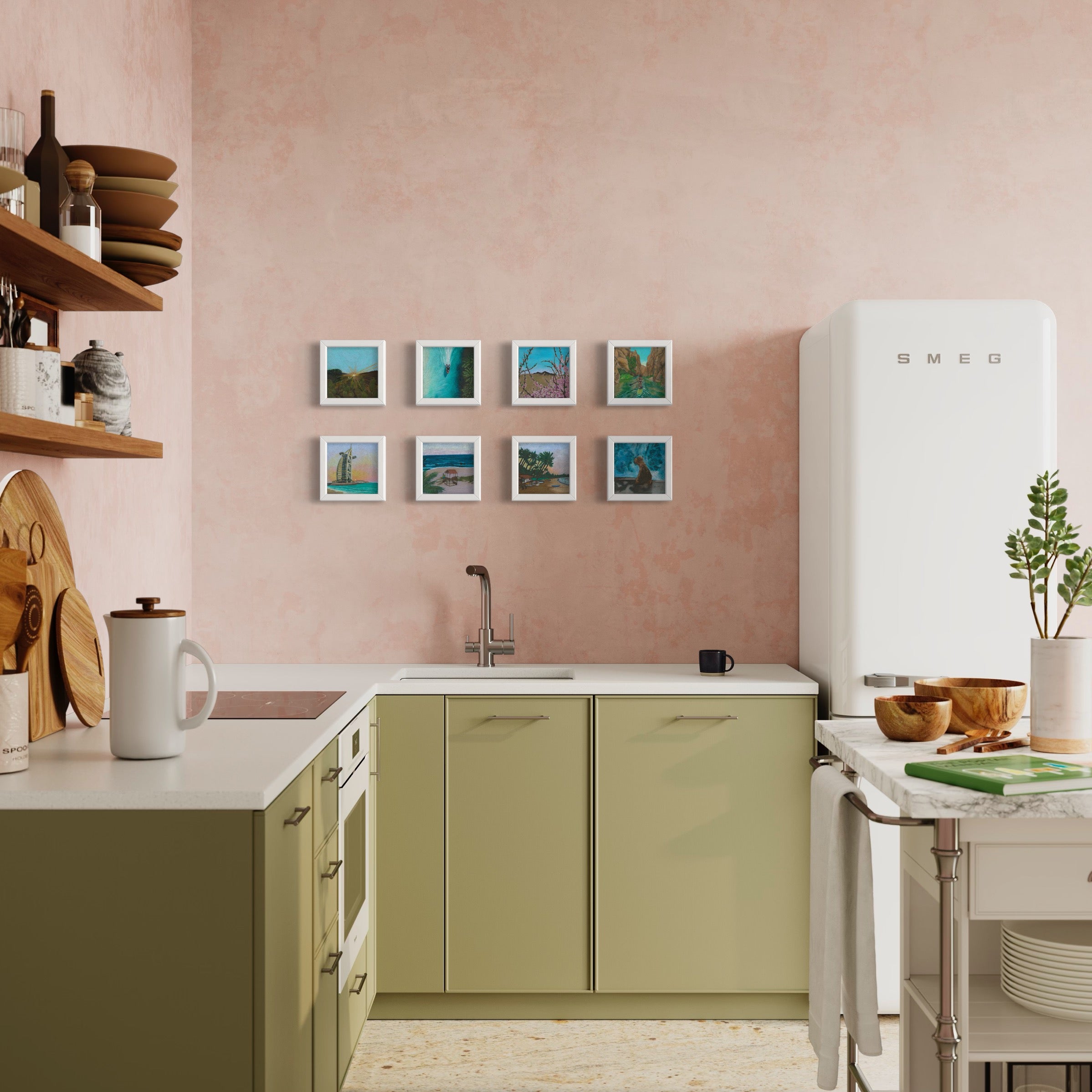 Description
Medium & Paper
Print Options
I had just graduated from residency. A freshly minted doctor with strong ideals and a conviction that the world could still be saved. I had volunteered at a refugee camp near the Afghan border. Thousands of destitute refugees had fled the Taliban and made their way to the mountainous regions of Pakistan. The conditions were brutal, it's hard to imagine that they left so much worse behind. I would see things in that camp that scar me till this day. Disease, malnutrition, abject poverty. But I would also learn to see the beauty in things. The kids playing cricket on the field next to our makeshift hospital. The compassion and generosity that these people had was unbelievable. I remember an old man named Tahir who was there with his seven year old granddaughter. The rest of the family had been killed by the Taliban. He had experienced the worst of humanity yet he was still smiling through it all. I suppose faith is a powerful tool for those that have it. We would share a simple meal of chai and naan during which he would go on to tell me about his life. He had been an engineer in Kabul before the takeover. He told me that he had visited NYC back in the 80s. We would go on to discuss many topics, the details of which have faded as the years have passed. However, I will never forget his poise and sense of honor. Despite having lost everything, he held his head high with dignity and grace.
Medium: Faber-Castell Polychromos Color Pencil Painting, Caran D-Ache Luminance, and Derwent Lightfast Oil-based Coloured Pencils.

Paper: Strathmore Artist Tiles | 6" x 6" | 15.3 x 15.3 cm | 60 lb. | 160 g/m2 

Original: Includes professionally framed in a white frame, acid free, straight fit, Ultravue 70% glass and acid free backing with a wire backing. Bio, Certificate of Authenticity, and their individual story. 
Size:  6" x 6" | Framed 7 ⅛" SQUARE and ¾" deep
Pre-Order Limited Edition Print to Canvas: I have my artwork professionally scanned locally here in Vancouver, B.C. and printed to canvas using eco-solvent inks with a satin finish, gallery wrapped, and saw hook. Bio, Certificate of Authenticity, and their individual story is also included.
Size: 6 x 6 inches
Image Disclaimer: The actual product may vary from the image shown on this page. Every interface, monitor, browser or display will have different variations and capabilities to display textures, colours and finishes and the image should not be relied upon in that regard. We cannot guarantee an exact match between what is illustrated in the image and the true textures, colours and finishes of the actual product.