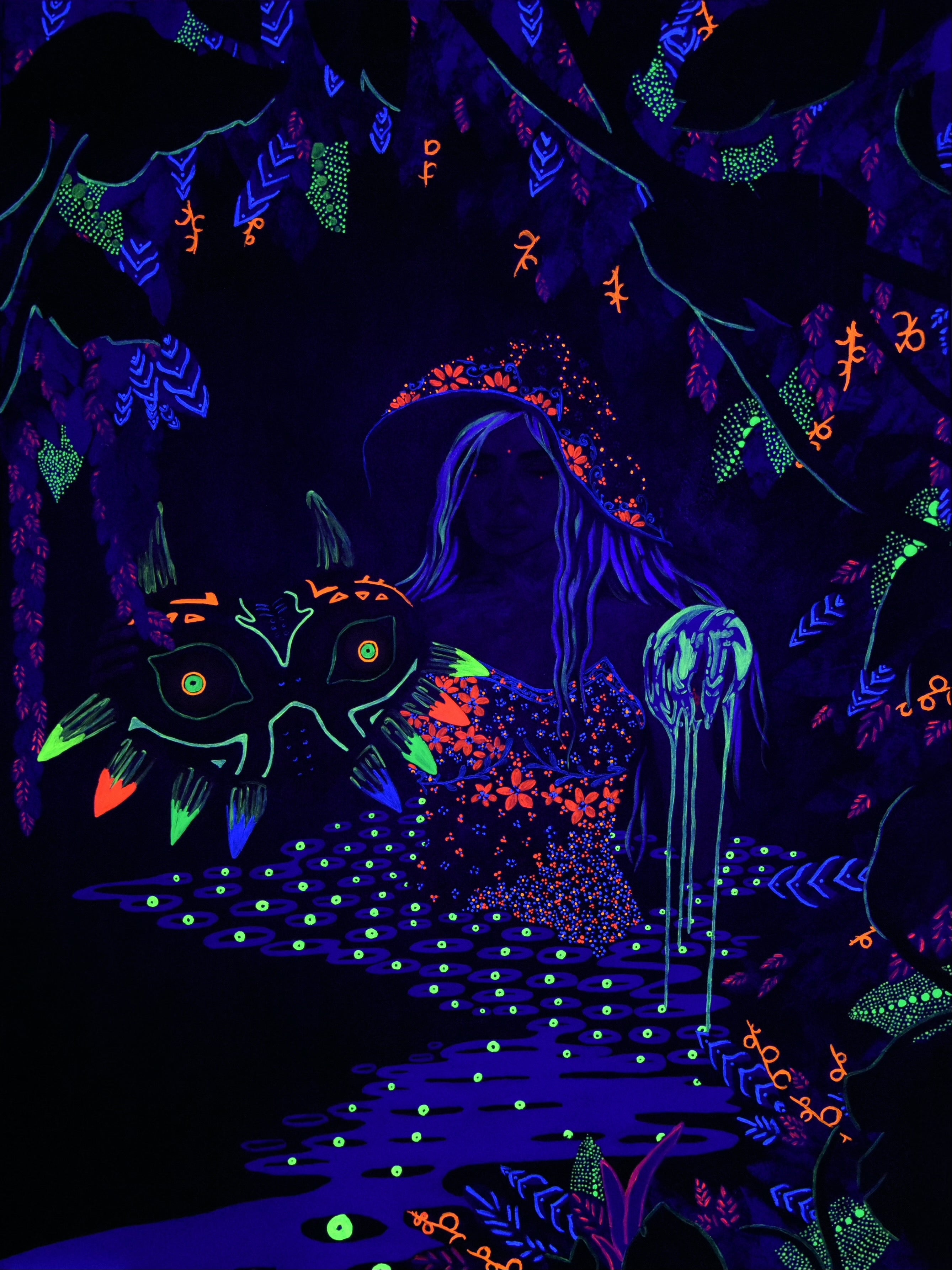 Pyka

Incredibly thankful to have come to the decision on branching out and trying another medium, Acrylic Painting. I am not sure how far I will dive into this but I do know it is already so fun to be learning. Pictured wandering through the water is Pyka, holding Majora's Mask. It is interesting creating two paintings in one, having it look vastly different under UV Light but to continue to hold its own when they are off as well. This work definitely carried its own energy throughout the creation process.

Details: Black UV Fluorescent Acrylic Painting | Finest Stretched Primed Canvas | 100% cotton, double-primed 7oz/237 gsm canvas, professionally stretched.

Size: 36" x 48" 

Image Disclaimer: The actual product may vary from the image shown on this page. Every interface, monitor, browser or display will have different variations and capabilities to display textures, colours and finishes and the image should not be relied upon in that regard. We cannot guarantee an exact  match between what is illustrated in the image and the true textures, colours and finishes of the actual  product.